5 Common Signs that you Have a Water Leak
Sailfish Plumbing LLC
Almost everyone has dealt with an easy-to-fix plumbing blunder such as a clogged toilet or sink. Whether you own or rent, if you aren't watching carefully, those simple fixes can become a big issue later on, costing you time and money. These five hidden signs will warn you when it's time to call a professional.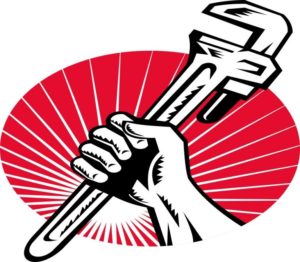 What's that Smell?
You spend a lot of time cleaning, making sure that floors are swept, dishes are thoroughly washed, and the kids' rooms are clear of food remains from last night, but you still smell a lingering odor. When you smell a musty, stale odor anywhere in your home, you can almost bet that you have a leaky pipe and mildew is starting to gather. Check your rooms, ceilings, floor boards, walls, and closets for damp spots. These subtle but prominent spots are a sign that a leak has sprung within the walls of your home and it is time to call a professional to get to the bottom of it. If you find wet spots and discoloration by the tub, sink, or toilet, this is usually an indication that a leak has sprung.
A Rocky Foundation
After many years of living in your home, you'll notice a natural occurrence of cracks from a foundation that is starting to settle. If you're noticing that there are more cracks developing closer together, this may be a tell-tale sign that there is a leak in the foundation. A trusted plumber will conduct a thorough investigation, determining where the leak is coming from and how it needs to be fixed.
Overpriced Water Bill
If you pay close attention to how much water you use each month, it should be no problem to spot the increase in your monthly water bill if you have leaky pipes. One major sign of leaky pipes is a larger than normal water bill. Consult a qualified plumber right away to avoid this over-expense in the future.
Ticking Water Meter
If that ticking sound isn't your clock, you'd better check your water meter. Your metered water system will be constantly ticking if you have a leaky pipe. This lets you know that somewhere in your house the water is running without you actually using it. Whether you have a clogged toilet or a pipe that burst, take note of this sound. You won't know the root of the problem until your handy plumber has investigated it.
Change in Temperature
Your home should have one equal temperature throughout, no matter the season or climate. If you notice temperature changes in your home, such as some rooms being cooler or more humid than others, this is a strong indication that you have a leaky pipe somewhere. Also, if you continuously use the hottest level on your water heater, will make the leaking worse.  It's best to hire a professional plumber to investigate your property with a video "snake." This will determine where the leak is coming from.