Rich's Grandfather – Max Schoenwalder Sr. – started our plumbing business in 1912 in Newark, NJ. In the 1920's Max served as Mayor of Union, NJ.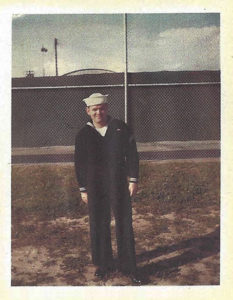 Rich's Father – Paul Schoenwalder, Sr. – returned from service in WWII and joined Max's business in 1945. After settling down, Paul had the privilege of fathering five sons and became an active member of the PHCC and the Rotary of Union County, NJ.
Richard Schoenwalder, the second eldest of Paul's five children, graduated high school in 1967 and joined the Seabees, helping to build critical infrastructure in support of our armed forces deployed abroad. His service concluded honorably in 1970, and afterwards he married his high school sweet heart, Adrienne. Richard joined the family business which was now located in Union, NJ. In 1986 Richard decided to open his own business in New Providence, NJ with his wife Adrienne as his helper and managing the office. The company grew and they had many employees and a wide customer base. Richard was an active member of the PHCC, QSC and the Indian Guides. In 1996 Bryan, their son, joined the business. In 1999 Adrienne got her NJ Master Plumbing License. Bryan moved on to operate large machinery in the pipe line business in PA.
In 2005 Richard decided to retire and move to Florida. After living in Florida for several years, Rich decided to get his FL Master Plumbing License. In 2015 Bryan moved to Florida and they started Sailfish Plumbing, LLC. Bryan's experience operating large equipment and his previous years of experience plumbing has given the company a wide range of experience to draw from.
The combined years of knowledge and experience make it possible for Sailfish Plumbing to tackle any plumbing problems that may arise. They can service residential, commercial and industrial. No problem is too big or too small.