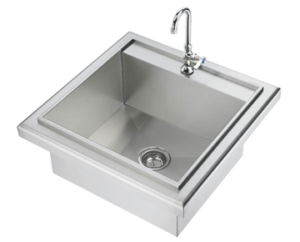 Sinks can be found in bathrooms and kitchens throughout the US, and are an important fixture in any home. However, beyond their utilitarian value, sinks also provide an essential aesthetic appeal that helps to bring the room together. We can handle any sink installation or repair problems you might have.
If a sink is not draining or running properly, that can be caused by any number of issues. Our certified plumbers will identify the problem and take steps to resolve it. By the time we are finished, your sink will run as well as the day it was installed (perhaps better).
If you have a new sink that you wish installed, we can help out with that too. We are familiar with the many brands and materials in use in the plumbing industry today, and can handle any installation and provide instruction of proper care of that material. Sink materials that we are familiar with include, but are not limited to:
Ceramic
Copper
Stainless Steel
Porcelain
Stone
Terrazzo
Plastic and many more
Contact us today and we will provide a free estimate on your sink repair or installation job!